The Best Casket Services in Chester & Delaware County PA by Catholic Burial Society
The Catholic Burial Society of Media PA offers affordable casket services near me for those who are looking for quality and affordability. With their compassionate and professional staff, the Catholic Burial Society is committed to helping those with limited financial resources. The Catholic Burial Society has a wide variety of caskets to choose from that are both beautiful and affordable. For those on limited budgets, there is a selection of high-quality wooden caskets made from various woods, including oak, pine, or cherry. For those looking for a more simple option, the society also offers basic cardboard burial boxes and vaults at prices to fit any budget.
For those who want something extra special, the Catholic Burial Society can provide custom-made caskets that are designed to reflect the deceased's life and personality. These custom-made caskets come in a variety of styles, colors, and finishes that can be tailored to each individual's specific needs and wishes. The society's staff will work closely with each family to ensure that the desired results are achieved while still adhering to the family's budget constraints.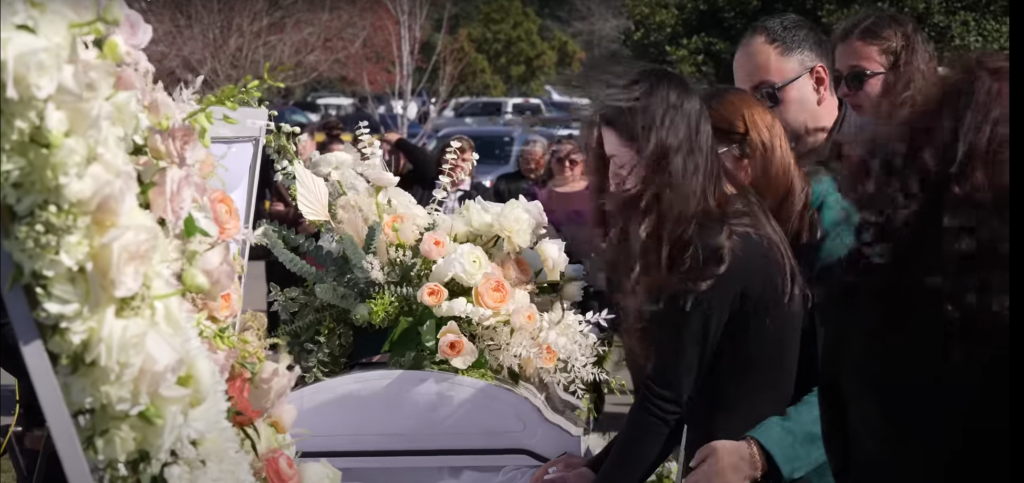 The Catholic Burial Society of Media PA provides quality yet affordable casket services
We focus our funeral home services on those with limited financial resources. Our staff is both compassionate and professional and is committed to helping families through this difficult time with respect and dignity. From selecting a basic cardboard burial box to creating a completely customized one, the staff at the society will work closely with each family in order to meet their needs while still adhering to their budget constraints. In addition, we provide funeral planning advice as well as bereavement counseling and aftercare services such as memorial plaques or markers so that loved ones can remember their departed friends or relatives forever. We hope you consider using our funeral home services if you ever find yourself needing them.
What's the difference between a coffin and a casket?
When it comes to burial practices, the terms "coffin" and "casket" are often used interchangeably, but in fact, they refer to two distinct types of burial containers. Coffins are typically wider at the shoulders and narrower at the feet, mimicking the shape of the human body. Coffins are made of wood, and are usually more angular in shape. Caskets, on the other hand, are rectangular and often made of metal, with a hinged lid that opens up. In general, caskets are considered to be more upscale than coffins, with more elaborately designed interiors and exteriors. Whether you choose a coffin or a casket, it's worth noting that both types of containers serve the same purpose: to provide a dignified and respectful resting place for your loved one.
What do casket services mean?
A casket service refers to a funeral service that involves the use of a casket or coffin to hold the body of the deceased. Casket services can vary widely depending on cultural and religious practices and personal preferences. Generally, the casket is placed at the front of the room, and loved ones can pay their respects by viewing the body. Casket services can be either open or closed, depending on the preference of the family. During the service, there may be readings, songs or eulogies to honor the life of the deceased. The casket is later transported to the cemetery or crematorium for final disposition. Choosing a casket service is a deeply personal decision, and it's important to find a funeral home in Delaware County PA that can guide you through the process with care and compassion.
What is the most expensive part of a funeral?
Planning a funeral can be a challenging and emotional experience for many families. In addition to the grief and sense of loss, there are also financial considerations to be taken into account. One of the most expensive aspects of a funeral is typically the casket or burial container. Depending on the material and design, a casket can cost several thousand dollars, with some high-end options exceeding tens of thousands of dollars. However, other factors such as the location of the funeral, type of service (such as opting for cheaper alternatives like cremation services instead), and other funeral-related expenses can also contribute to the overall cost. It's important for families to carefully consider their options and to work with a reputable funeral home to find the best solution for their needs and budget.
Why are funeral caskets so expensive?
Funeral caskets have been used as a symbol of final respect to the deceased, making them a significant part of the funeral ritual. However, the cost associated with funeral caskets has been a topic of concern for many people. The reasons behind their high prices can be attributed to various factors such as the materials used, craftsmanship, and other services included. Funeral caskets are typically made of high-quality materials, such as hardwood or metal, which can be expensive. In addition, the craftsmanship required to build a custom casket or to finish one with luxurious details adds to the overall cost. Finally, the price can also vary depending on the funeral service provider and other associated services such as transportation or embalming. It's important to understand that the expenses associated with a funeral are not only for the deceased but also for the emotional support and closure of the grieving family and friends that our funeral home in Media PA can provide. Give us a call today if you're looking for help. We're open 24 hours a day and waiting to help you out now.
Our Service Area | Chester & Delaware County PA